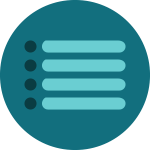 Guidelines
Permit Required
Any sign structure or combination of structure and message in the form of outdoor sign, display, device, figure, painting, drawing, message, plaque, poster, billboard, advertising structure, advertisement, logo, symbol or other form which is designed, intended or used to advertise or inform, any part of the message or informative contents of which is visible from the main-traveled way.
Requirements
No larger than 672 sq. ft.
No higher than 48 ft.
No longer than 60ft.
Placement in area that is zoned for commercial or industrial use. If unzoned, placed in area with commercial and industrial activities.
If sign is along an interstate it must be at least 500 ft. from any sign, interchange or rest area.
If sign is along a primary highway in a rural area it must be at least 300 ft. from any sign.
Sign must have a permit plate attached to it.
No Permit Required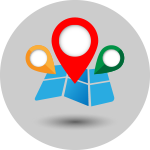 Coordinator List
Please contact the Regional Outdoor Advertising Coordinators for specific questions regarding your area.
Headquarters DOT Office (Columbia) (803) 737-1339 or through our contact form.
Carolyn B. Lindsay
Midlands Region (Columbia) - (803) 737-1130
(Cherokee, York, Chester, Lancaster, Chesterfield, Kershaw, Aiken, Lexington, Richland, Lee, Union, Fairfield, and Sumter)
Kendrick R. Williams
Pee Dee Region (Florence) - (803) 737-1339
(Marlboro, Darlington, Dillon, Florence, Marion, Horry, Williamsburg, and Georgetown)
Joyce Gardner
Piedmont Region (Greenville) - (864) 420-4487
(Oconee, Pickens, Greenville, Spartanburg, Anderson, Laurens, Abbeville, McCormick, Newberry, Greenwood, Edgefield, and Saluda)
Nikki Amaker
Low Country Region (Orangeburg) - (803) 682-2147
(Barnwell, Orangeburg, Calhoun, Clarendon, Allendale, Bamberg, Hampton, Colleton, Dorchester, Berkeley, Jasper, Beaufort, and Charleston)